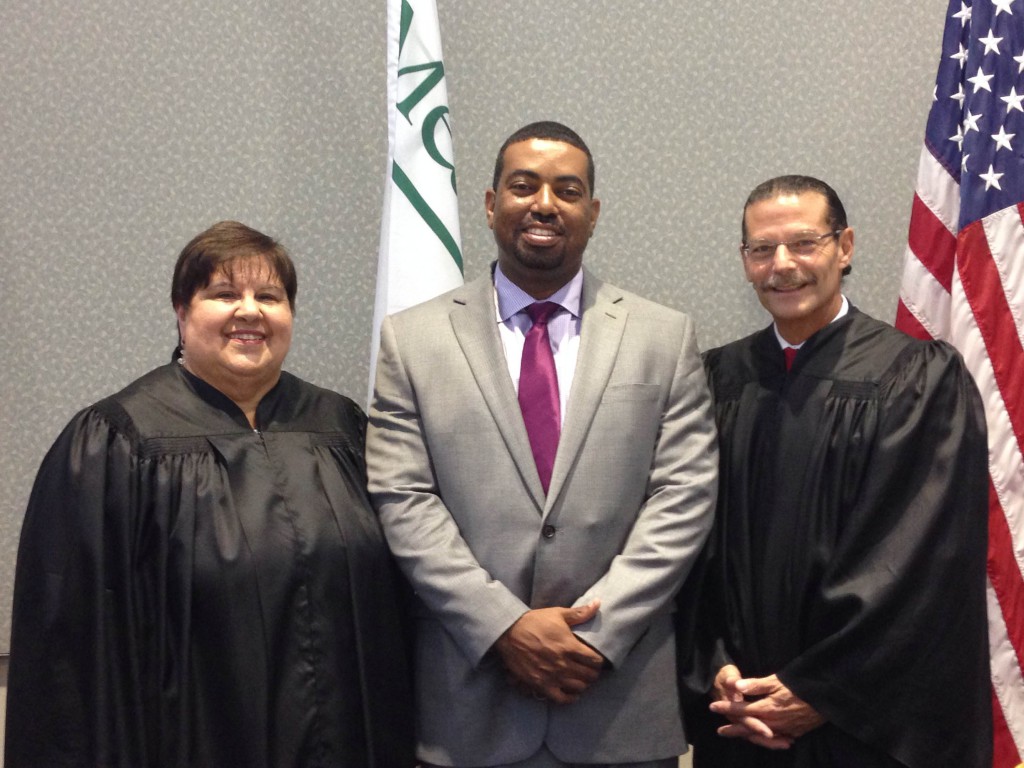 Pictured: Associate Judge Beverly McMinn, Prosecutor Brian Middleton, and Judge Bret Kisluk
The main function of our Municipal Court is to see that everyone who has business with the City of Meadows Place is treated with courtesy, respect and justice.
Location
Our Municipal Court is located inside of the City of Meadows Place City Hall and is open Monday-Friday, 9:00a.m.-4:00p.m.
Address:
One Troyan Drive
Meadows Place, TX  77477
Phone:
(281) 983-2950
Fax:
(281) 983-2940
E-mail:
court@cityofmeadowsplace.org
Online Payments:
Court Online Payments
Phone Payments:
(800) 444-1187

Monday – Friday    9:00 am – 7:00 pm

Saturday:                 9:00am – 2:00 pm
Jurisdiction
The Municipal Court and Department work together in providing a safe and secure area for residents, visitors and local businesses.
The Municipal Court has general jurisdiction for all moving violations, misdemeanor offenses and city ordinance violations committed within our city limits.
You have the right to a trial by judge or jury.
Violations may also be paid online through the Court Online Payments website.