Fire Protection Services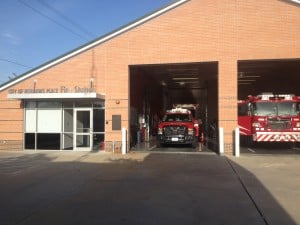 The Fire Department that protects and serves Meadows Place is made up of some of the finest fire protection professionals in Texas.  Our ISO Class 1 rating confirms that. Meadows Place is committed to the safety and well-being of our community and continually strives to make our city not only the best place to live, but also the safest. The men and women of the fire department respond to various types of emergencies with a sense of urgency, the proper training and, a caring attitude. Our partnership with Stafford Volunteer Fire Department has proven hugely successful. The fire department is a combination of paid and volunteer fire fighters who take their role as protector very seriously.   As you look around and you will notice firefighters are out helping residents in need, promoting fire safety and even participating in our special events. Please feel free to stop the Meadows Place Fire Station on Kirkwood and visit with your firefighters if you have a question, or just want to stop and say hi. Such outstanding fire protection is one more reason Meadows Place is, Your Place for Life! Click here to learn more about our Fire Department.
Meadows Place receives rare  Class 1 ISO  Rating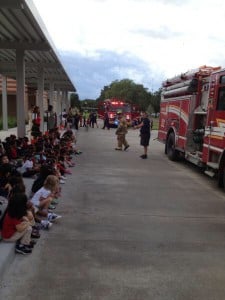 On Tuesday, October 28, 2014, the City of Meadows Place  was awarded a plaque recognizing the City of Meadows Place as an ISO Class 1 City.  An ISO Class 1 rating represents superior property fire protection throughout the City.   It is a distinction that has been achieved by less than 90 communities nationwide, and translates to lower fire insurance rates for Meadows Place residents and business owners. What is ISO? ISO (Insurance Services Office) is the leading supplier of statistical, underwriting, and actuarial information for the property/casualty insurance industry. Most insurers use the PPC (Public Protection Classification) for underwriting and calculating premiums for residential, commercial and industrial properties. How does ISO assign a rating? To determine a community's PPC, ISO conducts a field survey. Expert ISO staff visit the community to observe and evaluate features of its fire-protection services and must meet all requirements set forth by the Texas State Fire Marshall – who oversight on ISO ratings. Guidelines found in the  Fire Suppression Rating Schedule (FSRS), ISO objectively evaluates three major areas: 1. Fire Alarm and Communications Systems: A review of the fire alarm system accounts for 10% of the total classification. The review focuses on the community's facilities and support for handling and dispatching fire alarms.  Our partner in fire protection, the Stafford Volunteer Fire Department, under the tutelage of Fire Chief Larry DiCamillo, have excelled in this area. 2. The Fire Department: A review of the fire department itself accounts for 50% of the total classification. ISO focuses on a fire department's first-alarm response and initial attack to minimize potential loss. Here, ISO reviews such items as engine companies, ladder or service companies, distribution of fire stations and fire companies, equipment carried on apparatus, pumping capacity, reserve apparatus, department personnel and training. 3. Water Supply: A review of the water-supply system accounts for 40% of the total classification. ISO reviews the water supply a community uses to determine its adequacy for fire-suppression purposes. Factors include hydrant size, type and installation, as well as the inspection frequency and condition and location of fire hydrants. Determined to provide the best protection was evident in the documentation showing the maintenance, annual inspections and exercising of our fire hydrants as well as the flushing of the lines to make sure there were no blockages or closed valves. Constant maintenance of Meadows Place water supply sources and distribution systems played a major role in achieving our Class 1 rating. In addition, redundancy built into the Meadows Place water supply system assures constant water supply. Add them all together, and Meadows Place is one of 23 Texas cities/departments to receive a Class 1 ISO rating!