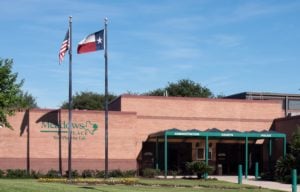 Trained Staff and Administration are responsible for the day to day operation of the City.  Mayor and Council are responsible for the policies and progress of the city. The elected officials do not office at the city and serve the city service in a part time capacity. 
City Council meets at City Hall, located at One Troyan Drive, Meadows Place, Texas.   Regular Council Meetings at are at 6:30 p.m. on the fourth Tuesday of each month unless there is a conflict with a holiday. The elected officials are as follows:
---

Charles Jessup IV, Mayor (elected Alderman in 2002 and serving as Mayor since 2007)
Currently Chairman of the Fort Bend Mayor and Council Association, Charles proudly served our country as Sergeant in the U.S. Army. A retired businessman who has been heavily involved in the community for quite some time, Charles sat on numerous advisory boards and steering committees as well as Meadows Place soccer and baseball boards where he coached 18 seasons. He is also a member of the Fort Bend Chamber and Greater Fort Bend Economic Development Council
His first involvement with the City was as a member of the Meadows Place Parks Master Plan Team in 1997 and Mayor Jessup is the only person to consecutively preside over the Fort Bend Executive Council. Still active in the community, Charles teaches Sunday School and is co-leader of a 25 year ongoing Bible study.
He and wife Elaine were married in 1983 and are blessed with three sons, Charles, James, and Mark, and 9 wonderful grandchildren. The Jessup's chose to move to Meadows Place in 1985 after a lengthy search for a safe place to live that had a small town feel and a superior school district – someplace they could call "Our Place for Life".
---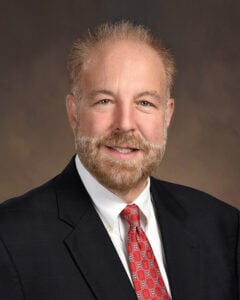 David Mertins Sr., Alderman 1 (Serving since May 2021)
alderman1@cityofmeadowsplace.org
David and his wife, Linda, have been residents of Meadows Place since 1985. They have been married for 40 years and they raised their family here, proving the city's slogan is true for them, "Your Place for Life".
With their son, David, Jr., and his wife choosing Meadows Place as the place to purchase a home and to start their family, there are now 3 generations of Mertins residing in the city! Over the years, David has participated with Meadows Elementary PTO, Meadows Marlins Swim Team and served in leadership on the Swim Board. David volunteered as a Cub Scout Den Leader and later became involved in Boy Scout Troop 301. As an active member in his church, David serves in leadership as an Ordained Elder and as a 3rd Grade Bible Study Teacher.  David has a Marketing Degree from the University of Arkansas and has held various advertising and marketing positions throughout his career.  You may see David and Linda in the neighborhood bike riding or walking their dog.
---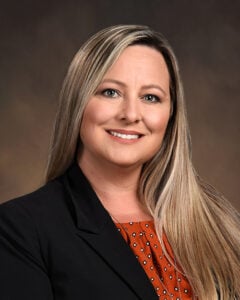 Tia Baker, Alderman 2, Mayor Pro Tem (Serving since November 2020)
Member of the Meadows Place Economic Development Corporation
alderman2@cityofmeadowsplace.org
Tia has been fortunate to call Meadows Place home for over 30 years. She and her husband, Jeff, just celebrated 21 years of marriage and have two young children, Kevin and Oliva. Tia received a Bachelor of Business Administration in Marketing from the University of Houston in 2006 and currently works for a local civil engineering company as Manager of Client Relations where she oversees Business Development for the Greater Houston Region. She is heavily involved in many steering committees and advisory boards throughout Fort Bend and the Greater Houston area and has been a board member of the Meadows Place Economic Development Corporation (EDC) since 2018. She is a current board member serving on the Meadows Marlins Swim Team, where she swam as a child, as well as being involved in Cub Scouts Pack 301 and Meadows Elementary PTO. Tia is a proud graduate of the Central Fort Bend Chamber Leadership class of 2018, past Board Member of Society of Marketing Professional Services (SMPS), and current member of the Greater Fort Bend Economic Development Council.
---

Rick Staigle, PE, PTOE, Alderman 3, (Serving since May 2014)
alderman3@cityofmeadowsplace.org
Rick has Bachelors and Masters degrees in Civil Engineering from the University of Wyoming and is the First Assistant County Engineer for Fort Bend County.  Rick joined Fort Bend County in July 2013 after previously being employed at Traffic Engineers, Inc. for eighteen years.  Rick has served on various committees for the Institute of Transportation Engineers and was a Board member for the Fort Bend Chamber of Commerce.  Rick was active with Boy Scout Troop 731 as an Assistant Scoutmaster. Rick served on City Council from 2004 to 2011 and on the City's Planning & Zoning Commission from 2001 to 2004 and from 2011 to 2014.  Rick and his wife Heather have been residents of Meadows Place since 1998 and have two children; Brandon and Jacob.
---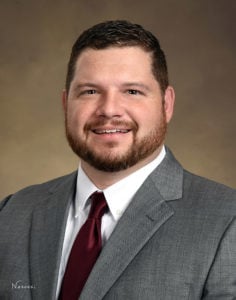 Kurt Kopczynski  Alderman 4 (Serving since May 2019)
Member of the Meadows Place Economic Development Corporation
alderman4@cityofmeadowsplace.org
Kurt and his wife, Stacie, have been Meadows Place residents since 2014. You'll often find him and his 3 young children enjoying the park and playground amenities in the city. Kurt received a Bachelor of Science from Texas A&M University in 2008 and spent several years working in the oil & gas industry.  He has been a REALTOR, house flipper, and real estate investor for the past 5 years, with his focus on Fort Bend and Harris Counties. (KurtKop.com). Kurt has served as a board director of the Meadows Place Economic Development Corporation (EDC) since 2015 and is a supporter of the Meadows Elementary PTO, Meadows Marlins Swim Team, and Meadows PONY Baseball League. In his experience, Meadows Place is unmatched in its location, community-oriented mindset, and commitment to continual improvement. Kurt knows that this City is what it is because of its residents, so he has a passion for seeing people get involved – from volunteering with kids' activities, to participating in active adult programming, to attending City Council meetings. There's something for everyone!
---

Kelle Mills, Alderman 5, (Serving since May 2013)
alderman5@cityofmeadowsplace.org
Kelle is married to Bruce A Mills, whom she met in high school, for almost thirty (30) years. They have two (2) children;  a  daughter, Jaclyn A Mills, and a son, Dakota B Mills. Hobbies range from going to baseball games and cheering on all the players to curling up on the sofa and with a good book. Always active in the community, she has been involved with Meadows Elementary PTO, Meadows All Play Baseball League, and the Meadows Marlins swim team. The Mills have lived in Meadows Place for over twenty (20) years……….and love it!