Trained Staff and Administration are responsible for the day to day operation of the City. Mayor and Council are responsible for the policies and progress of the city. The elected officials do not office at the city and serve the city service in a part time capacity.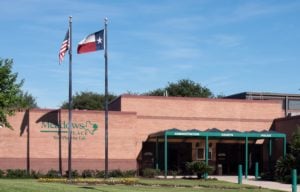 City Council meets at City Hall, located at One Troyan Drive, Meadows Place, Texas. Regular Council Meetings at are at 6:30 p.m. on the fourth Tuesday of each month unless there is a conflict with a holiday. The elected officials are as follows:
---

Charles D. Jessup IV, Mayor (elected Alderman in 2002 and serving as Mayor since 2007)
Charles served our country as Sergeant in the U.S. Army. He is a semi-retired businessman heavily involved in our community who sat on numerous advisory boards and steering committees as well as Meadows Place soccer and baseball boards. Charles coached 18 seasons, taught Sunday school and was a member of the Meadows Place Parks Master Plan Team in 1997. Mayor Jessup is the only person to ever consecutively preside over the Fort Bend Executive Council and currently represents Meadows Place at the Fort Bend Chamber and Greater Fort Bend Economic Development Council. Elaine and Charles Jessup have been married since 1985 and are blessed with three sons, Charles, James, and Mark, all of whom grew up in Meadows Place. The Jessup's chose to move to Meadows Place in 1985 after a lengthy search for a safe place to live with a small town feel and a superior school district – someplace they could call "Our Place for Life".
---

John F. Isbell Sr., Alderman 1 (Serving since May 2012)
alderman1@cityofmeadowsplace.org
John has been a resident since 1987. Bowlmor AMF Project Manager & OSHA auditor since 1973 – Supporting 296 bowling centers. Shirley and John Isbell have been married since 1978, have two children (John and Jared) two daughters-in-love (Jessica and Brittany) and three grandchildren (Catherine, Carl, and Clara). The Isbell's credit the safe home-town atmosphere of caring neighbors and family-oriented amenities of Meadows Place for helping them succeed and economically achieve their objectives. John's goals are: (a) to increase family-oriented business development to relieve the bulk of the tax burden from the residents; (b) support police, code enforcement, parks, and utilities departments to increase property values; and (c) ethically and honestly make decisions that will attract new families to our city for future growth. John is a committed volunteer in the City of Meadows Place including: Swim Team Board Member, Splash Day, Barefootin' Fridays, Meadows Elementary School Carnivals, Christmas Memories, Neighborhood Watch, Neighborhood Night Out, Old Town Meadows, July 4th Parade, Kid Fish Derby, Meadows All Play, Boy Scout Cub Master, Jr. Olympic Roller Hockey coach/referee, Co-Chairman of 2013 Meadows Place Home and Garden Club Tour. John's hobbies include: aircraft and auto mechanics, flying, boating, golf, home repair and remodeling, building furniture and wood working, yard work, gardening, mentoring, acting, video production and editing.
---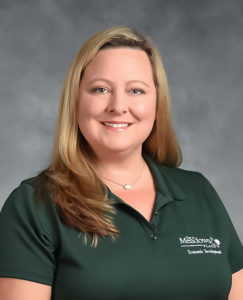 Tia Baker, Alderman 2 (Serving since November 2020)
alderman2@cityofmeadowsplace.org
Bio coming soon.
---

Rick J. Staigle, PE, PTOE, Alderman 3, (Serving since May 2014)
alderman3@cityofmeadowsplace.org
Rick has Bachelors and Masters degrees in Civil Engineering from the University of Wyoming and is the First Assistant County Engineer for Fort Bend County. Rick joined Fort Bend County in July 2013 after previously being employed at Traffic Engineers, Inc. for eighteen years. Rick serves on various committees for the Institute of Transportation Engineers and was Board member for the Fort Bend Chamber of Commerce from 2010 to 2013. Rick is also active with Boy Scout Troop 731 as an Assistant Scoutmaster. Rick served on City Council from 2004 to 2011 and on the City's Planning & Zoning Commission from 2001 to 2004 and from 2011 to 2014. Rick and his wife Heather have been residents of Meadows Place since 1998. They have been married for nineteen years and have two children; Brandon (16) and Jacob (14).
---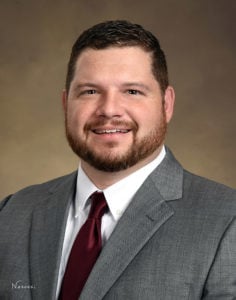 Kurt Kopczynski Alderman 4 (Serving since May 2019) and Member of the Meadows Place Economic Development Corporation
alderman4@cityofmeadowsplace.org
Kurt and his wife, Stacie, have been Meadows Place residents since 2014. You'll often find him and his 3 young children enjoying the park and playground amenities in the city. Kurt received a Bachelor of Science from Texas A&M University in 2008 and spent several years working in the oil & gas industry. He has been a REALTOR, house flipper, and real estate investor for the past 5 years, with his focus on Fort Bend and Harris Counties. (KurtKop.com). Kurt has served as a board director of the Meadows Place Economic Development Corporation (EDC) since 2015 and is a supporter of the Meadows Elementary PTO, Meadows Marlins Swim Team, and Meadows PONY Baseball League. In his experience, Meadows Place is unmatched in its location, community-oriented mindset, and commitment to continual improvement. Kurt knows that this City is what it is because of its residents, so he has a passion for seeing people get involved – from volunteering with kids' activities, to participating in active adult programming, to attending City Council meetings. There's something for everyone!
---

Kelle K Mills, Alderman 5, (Serving since May 2013)
alderman5@cityofmeadowsplace.org
Kelle is married to Bruce A Mills, whom she met in high school, for almost thirty (30) years. They have two (2) children; a daughter, Jaclyn A Mills, and a son, Dakota B Mills. Hobbies range from going to baseball games and cheering on all the players to curling up on the sofa and with a good book. Always active in the community, she has been involved with Meadows Elementary PTO, Meadows All Play Baseball League, and the Meadows Marlins swim team. The Mills have lived in Meadows Place for over twenty (20) years……….and love it!