Chief's Message
Chief Gary Stewart's Personal Message to the Community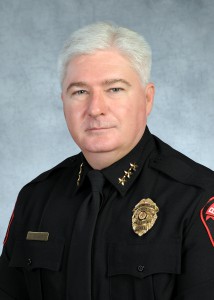 Dear City of Meadows Place Residents, Business Owners & Visitors:
Welcome to the Meadows Place Police Department website.  It is vital that we "stay connected," and this is a valuable means of furthering that effort.
I am extremely proud that Meadows Place continues to be one of the safest places to live. I strongly believe there is nothing more important than working together, as a community, to ensure that we maintain a safe environment in which families can grow, businesses can prosper, and visitors can enjoy.
As the Department moves ahead, I look forward to providing the best police service possible.  I am dedicated to doing everything in my power to serve the fine men and women of the Department by creating an environment in which they can proudly and professionally serve our community in a manner that is second to none.  I am optimistic that this Department will continue on the path of excellence as we strive to address the needs of our diverse community with professionalism and determination.
As we develop programs, implement technology and take on new initiatives, know that our Department regards our residents, business owners, and visitors as its highest priority. We are devoted to excellence in customer service and view every contact as an opportunity to build positive relationships. Our objective is to exceed community expectations by taking the extra steps and going above and beyond what is expected to ensure the safety and wellbeing of our community.
It is Meadows Place Police Department's goal to continue making Meadows Place – Your Place for Life!
Thank you for viewing our website. I hope you find the information contained here informative and useful.
Sincerely,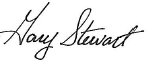 Gary Stewart
Chief of Police