Meadows Place Election Information
Special Election: The next City election will be held on Tuesday, November 2, 2021, at 1 Troyan Drive, Meadows Place, TX 77477 for the purpose of submitting a Home Rule Charter to the voters.
The proposed Home Rule Charter can be found here.
To be eligible to vote during an election, you must register to vote at least thirty (30) days before an election. For more information please visit the Fort Bend County Elections Page here.
Feel free to contact the City Secretary, Courtney Rutherford, at 281-983-2931 or via email at citysecretary@cityofmeadowsplace.org if you have more questions.
Important Dates for the November 2, 2021 Election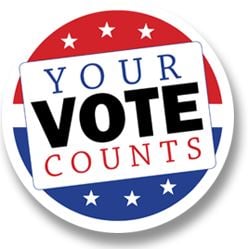 | | | |
| --- | --- | --- |
| POSITION | CURRENTLY HELD BY | TERM EXPIRATION |
| MAYOR | CHARLES JESSUP IV | MAY 2022 |
| ALDERMAN PLACE 1 | DAVID MERTINS | MAY 2022 |
| ALDERMAN PLACE 2 | TIA BAKER | MAY 2022 |
| ALDERMAN PLACE 3 | RICK STAIGLE | MAY 2022 |
| ALDERMAN PLACE 4 | KURT KOPCZYNSKI | MAY 2023 |
| ALDERMAN PLACE 5 | KELLE MILLS | MAY 2023 |
Important Documents for Candidates
Complete Packet for Candidates interested in Filing for Place on Ballot
Candidate Forms to be completed and Submitted by 5:00 p.m. February 18, 2022