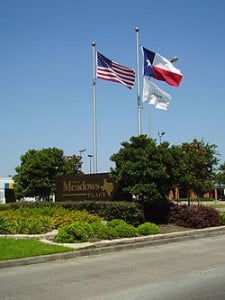 To report a violation contact Code Enforcement: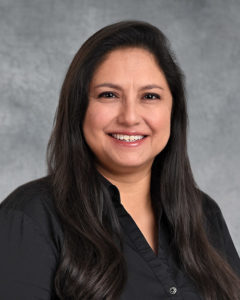 Jennifer Cabello, City of Meadows Place Code Enforcement Officer
The City of Meadows Place is committed to improving the quality of life in our community. Code Enforcement works with property owners and occupants to maintain the status of our city as a clean, livable and a safe place by routinely inspecting the city, responding to complaints, and notifying residents of code violations. Daily activities include removal of illegal signs, identifying non-permitted work, and enforcement of the City Codes of Ordinances including zoning ordinances.
Our Code Enforcement Flow Chart explains how violations are handled here in the City of Meadows Place.
(Please note that it is NOT required that we issue a warning notice before issuing a citation).
It is very easy to be taken over by the speed in which your life is moving by, and by focusing yourself on completing your laundry list of tasks that you may not notice someone else who is in need. Please remember that we are a COMMUNITY. We have residents of every age and walk of life. A simple task of trimming back a tree branch 10 feet above the sidewalk or putting away a trash can from the curb to behind a fence may not be a problem for most people, but it may be a huge obstacle for another. Please be mindful of your neighbor's needs and help if you are able. You can also contact City Hall if you are not able to assist them and we will try to find them assistance when possible.
"Code compliance is an intricate and valuable function for our city. Compliance with codes is essential to the protection of public safety, preserving property values, preventing crime, and avoiding deterioration of our community."
We all want to show pride in our COMMUNITY and together WE can also build the values of our homes and properties. We all would like to be considered "good" neighbors and have the same expectations of the family living next door. It is difficult to know what expectations your neighbors have of you, and you also may not know what expectations the City has, so the City has put together a list of 10 common issues that some of you may not be familiar with.
"Top 10" list of most common violations in our city:
#1 Bandit Signs (§153.196(D)): Signs or posters of miscellaneous character, not otherwise regulated, which are tacked, painted, pasted, or otherwise affixed and visible from any public right-of-way or pedestrian passageway or plaza, located on the walls of buildings or sheds, on trees, poles, posts, fences, or other structures are NOT allowed.
*Compliance time frame, they are removed Immediately once seen.*
---
#2 Grass & Weeds more than 9 inches (§91.039): Keep your yards mowed, edged, and maintained on a regular schedule to not allow grass & weeds to exceed 9 inches in height.
*Compliance time frame of 7 days from date of Notice.*
---
#3 Trashcans / Rubbish / Recycling Bins visible from the street (§130.09(D)): You may NOT store your receptacles in front of your garage door, or at the side of the house or anywhere they can be seen from the street or sidewalks. They must be stored behind a fence, in garage, or otherwise screened from public view.
(See additional important trash information below)
*Compliance time frame Immediately on date of Notice.*
---
#4 Obstructions/Clearances – Trees/Landscaping (§130.07(B-C)): Trees or landscaping must be maintained at a minimum clearance of 10 feet over the public sidewalk and minimum clearance of 16 feet over the street. Homeowners are responsible for maintaining all trees located on their property up to the curb of the street.
*Compliance time frame of 21 days from date of Notice.*
---
#5 Grass/Weeds in Flower Beds; Grass/Weeds in cracks of concrete (§91.035): Each resident also needs to keep their flower beds clear of grass and weeds as well as the cracks of concrete (sidewalks & driveways) must be clear from grass/weeds AND edging must be done along all edges of grass and concrete.
*Compliance time frame of 7 days from date of Notice.*
---
#6 Dead Landscaping / Tree(s) (§91.035): All dead landscaping, bush(es), and/or tree(s) or all dead portions of landscaping, bush(es), and/or tree(s) must be removed from the property.
*Compliance time frame of 30 days from date of Notice.*
---
#7 Refuse Prohibited at or near Streets and Curbs (§130.09(A)): Placement of garbage shall only be permissible not more than 18 hours before a scheduled trash pickup. Emptied receptacles must be moved back behind a fence, in garage, or otherwise screened from public view by end of day on each trash day. (See additional important trash information below)
*Compliance time frame Immediately on date of Notice.*
---
#8 Rubbish/trash/debris Accumulations Prohibited (§91.020): It is unlawful for anyone to store or allow any accumulation of anything deleterious to the health of the community anywhere on private or public property.
*Compliance time frame of 7 days from date of Notice. Immediate citations are given to anyone who dumps into waterways, drains, sewers, public water ways or any water source or pathway. With fines from $5,000.00 up to $20,000.00 +*
---
#9 Special Off-Street Parking Regulations (§153.074(A): No vehicle that is inoperative, wrecked or no recreational vehicle, trailer, boat, motor home or mobile home shall be parked or stored on any abutting street or within the front yard and/or side yard, as those terms are defined in this chapter, and shall not anywhere within those districts be used as a dwelling or for business, commercial or storage purposes.
*Compliance time frame is 7 days from date of Notice.*
---
#10 Exterior Walls/Trims – Clean IPMC 304.1: The exterior of a structure shall be maintained in good repair, structurally sound and sanitary so as not to pose a threat to the public health, safety, or welfare.
*Compliance time frame of 14 days from date of Notice.*
---
Important permit Information:
*Click HERE to see all Permits (in red text) required by the City of Meadows Place. Once the permit(s) are applied and paid for they must be posted without fail on the front door or window before any work is done.
**ALL work must STOP until all required permits are obtained and posted.**
Continuing to work without required permits may result in double permit fees and a CITATION being issued to homeowner and/or contractor.
Important Trash Information:
Trash days are Tuesdays & Fridays. Friday is also heavy trash & recycling day.
For missed trash pickup on trash days, Texas Pride Disposal can be reached by phone at (281) 342-8178 or online at https://www.texaspridedisposal.com/service-issue.html
(Emptied trash cans & recycle bins need to be removed from the curbside promptly the day that they are collected. All trash cans must be stored out of public view).
Attention Renters and Landlords:
The City of Meadows Place requires that homeowners wishing to rent/lease their property to another individual, must apply for and obtain a yearly Residential Rental Property License.
If you are a tenant, and your home is not registered, you should contact your landlord immediately to have him/her complete the application and submit it to the Permits Department (This will prevent fines & court appearances for non-compliance).
A link is provided below to the Rental Registration Information Packet that explains the process, as well as the application form.
"Please remember that I am here to help you.
If you are unable to meet a Comply-By date let me know at least 3 business days prior to that date. Give me a call or send me an email. This will allow me the time to communicate with you about your case and adjust the inspection date within reason. This will also help you to avoid charges being filed against you in Municipal Court for not getting into compliance by the Comply-By date." Jennifer Cabello, Code Enforcement Officer
"The goal of the city is to provide education and offer assistance to rectify Meadows Place code violations in a timely manner." Mayor Charles Jessup.
To report a violation contact Code Enforcement:
Jennifer Cabello, City of Meadows Place Code Enforcement Officer
Code Violation Report Form