Please check the newsletter for any changes to programs.
The City of Meadows Place offers a wide variety of activities for people of all ages.  Swim Lessons and Water Aerobics classes for the pool lovers; and Karate, Taekwondo and Tennis classes for the active members in our community.  Seniors have programming too!  The City of Meadows Place offers an activity for everyone, so sign up NOW and come join in on the FUN!!!
To participate in any City of Meadows Place program or class, registration is required. Registration can be done online or at City Hall.
OR
Registration forms can also be picked up at City Hall Monday through Friday, 8:30 am – 4:30.  Make checks payable to City of Meadows Place; with payment, mail or turn into the City payments box at City Hall.
 If a class has not met the minimum number of enrollment five (5) days prior to the start date, the class may be cancelled. Most classes have a maximum enrollment and are open on a first come, first serve basis. There will be no refund unless the class does not fill. Classes are NOT pro-rated.
Be sure to check the Newsletter and our website for future updates on programs and events. City Newsletter
---
Taekwondo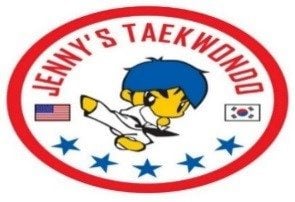 Benefits:   Improved concentration, Self defense, coordination, reduced ADHD symptoms, teamwork, respect, confidence, self-esteem, prevent bullying, lose weight , relieve stress, overcome adversity, leadership, courage, social skill, make friends…
Sharpen your mind, strengthen your body with Hall of Fame Master Jenny Pless.  Master Jenny has been teaching in Meadows Place since 2005 and teaches all skill levels from basic to advanced. REGISTRATION REQUIRED.
Community Center
Uniform: $30 (Pay to Jenny's Taekwondo)
First 10 new students will receive a free uniform.
Questions?  Call 281-788-8564
---
American Society of Karate (A.S.K.)
American Society of Karate teaches American Karate to ages 5 – 70 years in a positive ever-changing system.  Its goal is not to be the largest, but to be the best.  A.S.K. has been taught at the Community Center since 1993.  Instructors are 5th Degree Black Belt Steve Puma and 3rd Degree Black Belt Michael Puma. 
---
Clubs and Organizations
Bridge Group is held 1st Tuesday of the month September through May at the Discovery Center.
Meadows Place Home & Garden Club meets the 2nd Tuesday of the month at 7 pm at Discovery Center; for more information go to  

www.meadowshomegardenclub.com

Meadows Marlins Swim Team season starts April of every year; for more information, go to

www.meadowsmarlins.swimtopia.com

Meadows Place P.O.N.Y. Baseball has two yearly seasons, Fall and Spring; for more information go to www.mppony.org
---