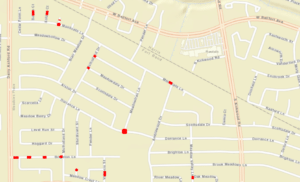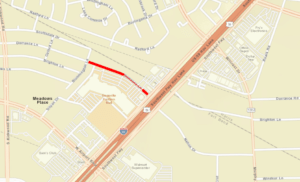 In 2015, the city spent over $130,190 to repair concrete sections along Dorrance Ln., from US 59 to Bloomington.
In 2016, the City partnered with Fort Bend County to install an asphalt overlay along Dorrance Ln. at a cost of $34,666. Also, a $14,000 asphalt repair was preformed at the intersection of Valencia and Dorrance Ln.
In 2018, the City of Meadows Place spent $150,230 in road repairs at various locations in the City.
Currently, the Public Works Department is reviewing the streets in the city to determine where our next road repairs will be.