If you are a resident that is impacted by these improvements, please check your front door frequently for door hangers containing important information. Dorrance Lane Door Hanger – CLICK HERE
Important Contacts Throughout Project
City of Meadows Place: 281-983-2950
Statewide Services Office: 713-864-3368
Emeterio Ocampo (Statewide Services site superintendent): 713-703-1356
Mel Allison (Statewide Services PM): 713-545-8006
Steve Arnold (HDR Engineering site representative): 281-541-8438
Ngoc Le (HDR Engineering PM): 832-264-2395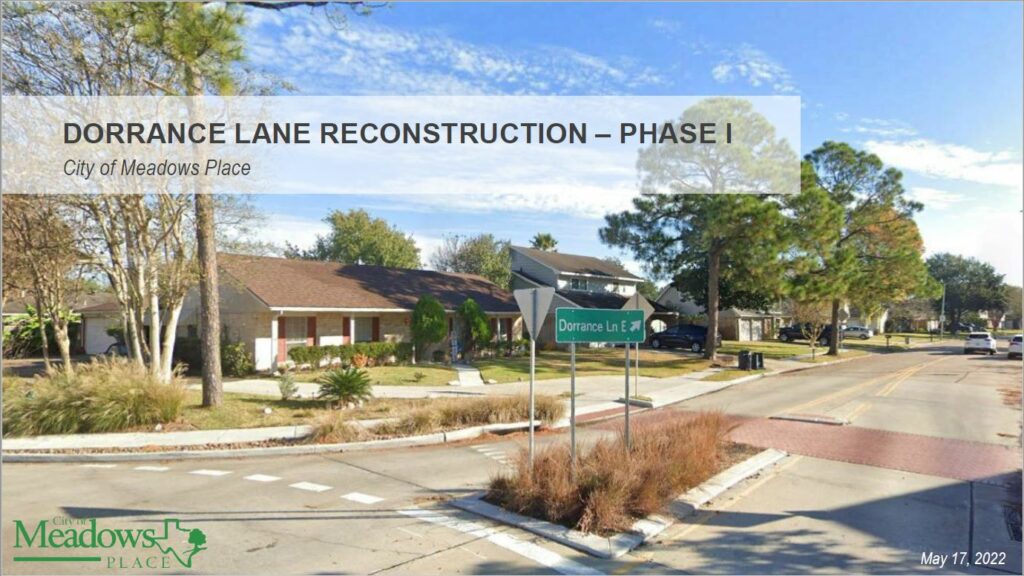 The project is set to start in June and last 5 months. Prior to start of project in June, door hangers will be provided to residents that will contain important dates and emergency contact info.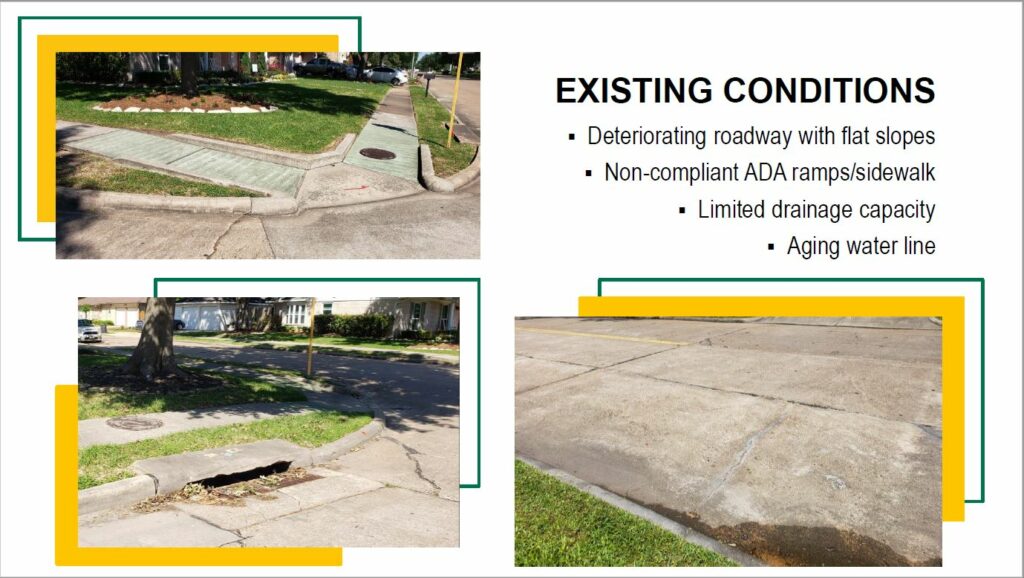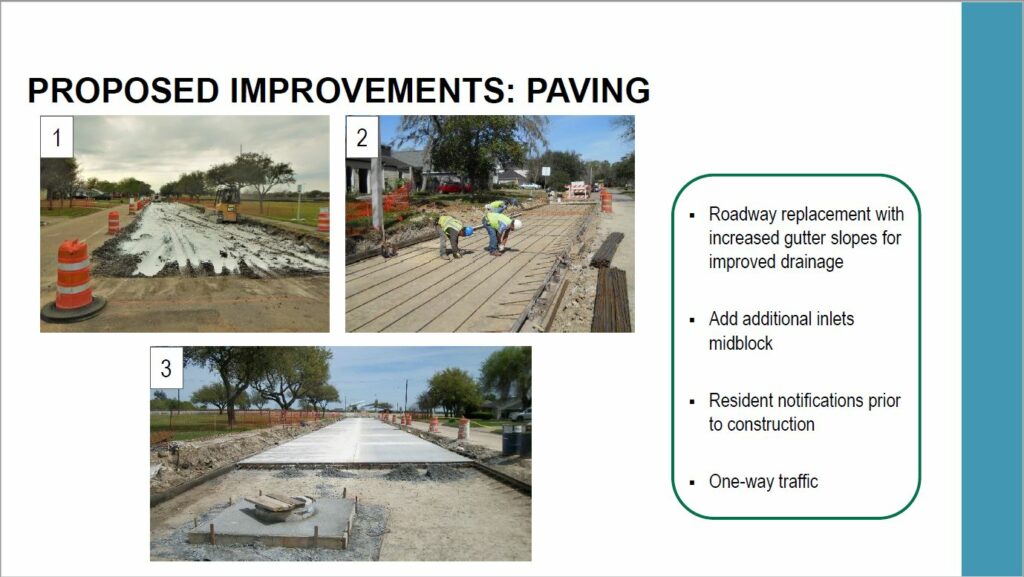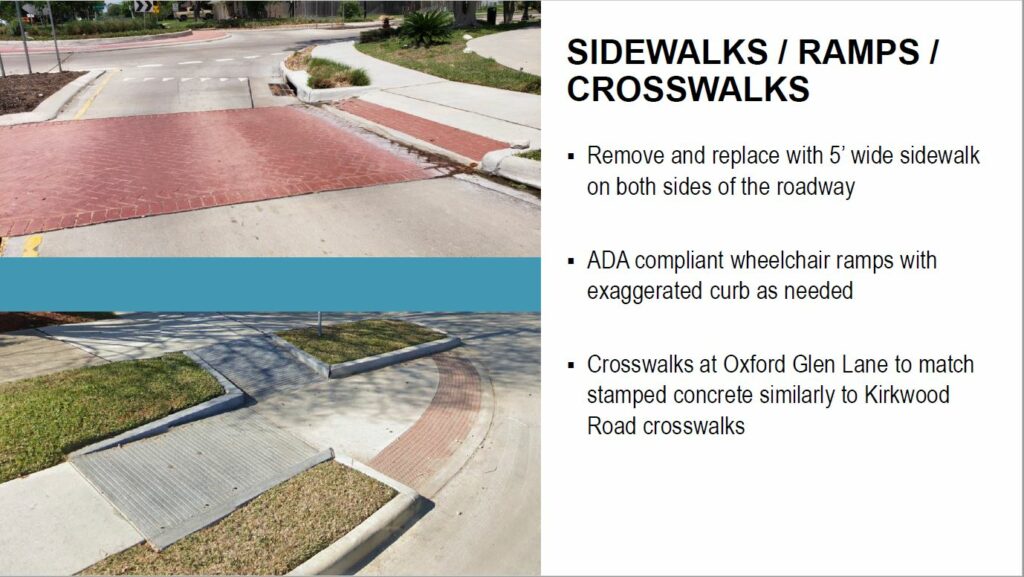 Residents that need replacement to their driveway beyond the right of way will need a "Right of Entry" form filled out. NOT all residents require a "Right of Entry" form. Those who do, have received a letter from the city.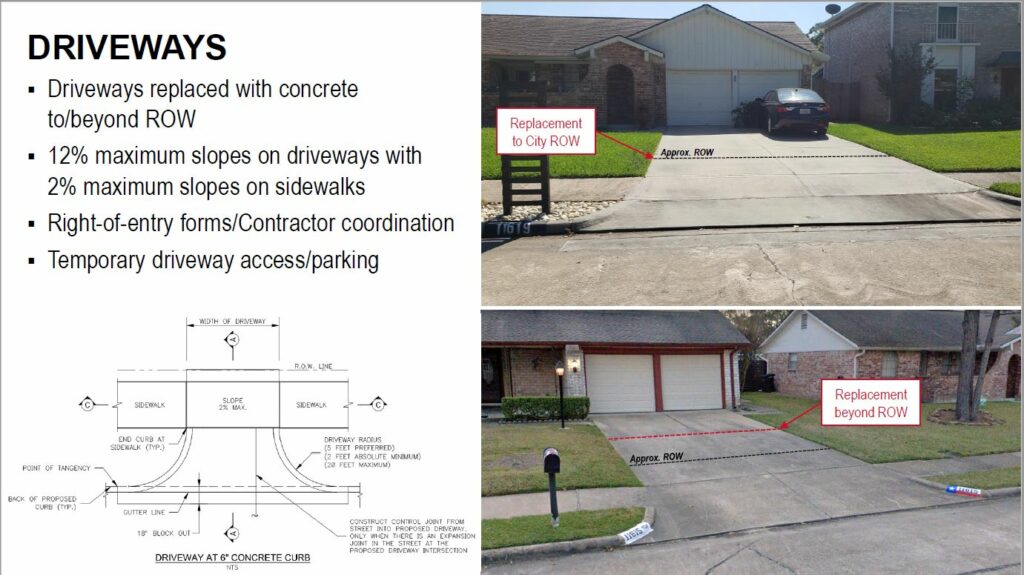 Water line installation will happen before roadway construction. Door hangers will be provided to residents with info about temporary service interruptions.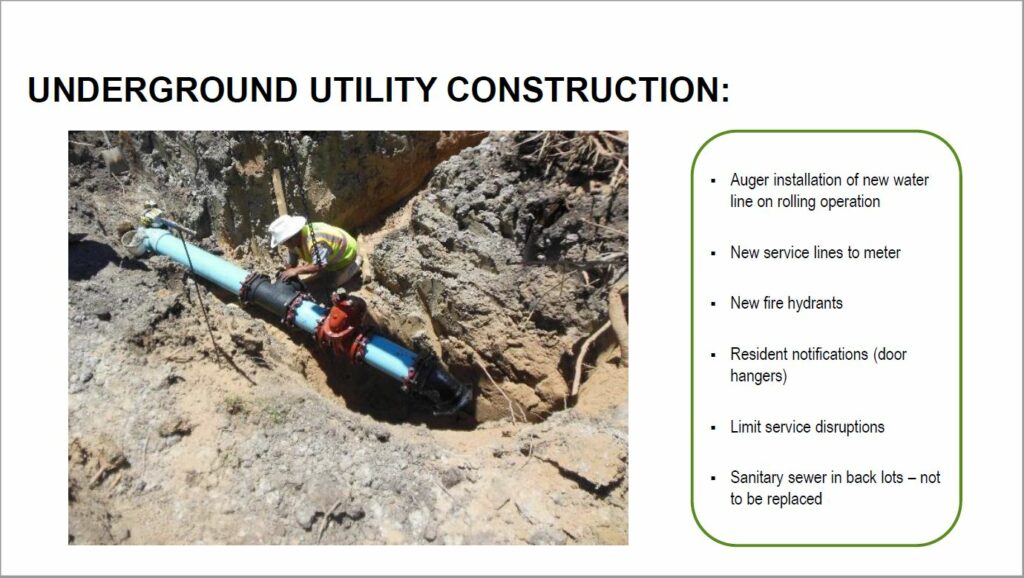 The section of Dorrance being reconstructed is about 1,000 ft. The project will be done 500 ft. at a time to allow parking in the street for residents temporarily without access to their driveways.


The City is working with the Postmaster and Texas Pride to determine a plan for trash pickup and postal delivery. Mailboxes and trash/recycle cans will be placed across the street from the current residence to allow access.