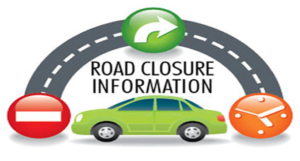 Friday May 16th around 8:30 in the morning Mar Con Construction will be closing the intersection at Dorrance and S. Kirkwood. That's right. Dorrance will be closed to thru traffic.
Please be extra careful for the first week or to as people get used to the change. At the same time, the intersection at Scottsdale and Kirkwood will be opened and a walkway installed for bikes and walkers. The other intersections will remain the same for the time being. We will notify you when the next changes occur.
The construction is progressing nicely but this will be a mess for a while longer. Please feel free to contact City Hall with any questions or concerns and remember Dorrance closed, Scottsdale open. .
Thank You, please, be careful. Mayor Out