It is with somber regrets I post this notice, but after years of dealing with a substandard and problem property on Dorrance Ln. the property was ordered demolished by a Fort Bend District Court. That action took place this morning. We have been dealing with this for some time and made it clear on many occasions, including public hearings and ignored multiple court summons and multiple courts, that this was a possibility.
To be clear, the City did not take over the property and yes, our lawyers have been involved for years.
Council even granted the owner another extension and let the owner set the dates to come in compliance. The failure to meet even the extended deadlines and responsibilities outlined in the court order is what predicated this action. This is not something we want to do, but for the sake of the neighbors and the welfare of the city, we will do our duty to maintain the health, safety, and welfare of Meadows Place even when it is painful.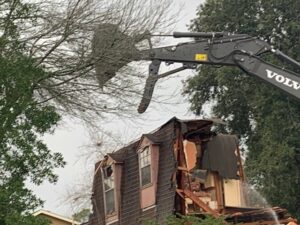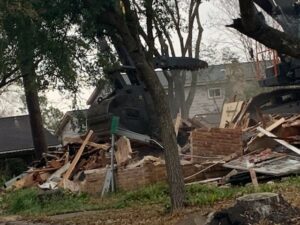 If you have any questions about what constitutes a substandard structure ask Code Enforcement or Nick Haby, our City Administrator.