At our beach, by our lake, in our parks or in our yards, people in Meadows Place enjoy our holidays. Memorial Day is no different, in fact, it kicks off the summer holiday and cookout season.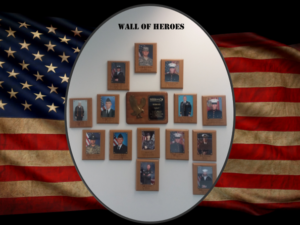 Memorial Day was created as a day dedicated to honor and remembrance for all those who died in service of the United States, inspired by the 500,000 deaths of soldiers in the Civil War.
Since the Civil War over a million soldiers have died in various wars. Every year, thousands of people enlist in the military meaning thousands of people are willing to risk their lives to protect our rights and freedoms- including several from Meadows Place.
This Memorial Day, I encourage everyone to take some time out of their day to reflect and honor the heroism of the soldiers who have died for us in the past, and all those who are currently serving for us. After all, America is home of the free because of the brave. Thank You, be safe and enjoy your holiday.