Ladies and Gentlemen, We are facing what I believe is the most critical issue to ever face Meadows Place. Fort Bend ISD has accepted a Steering Committee study that recommended closing Meadows Elementary. That's right, they recommended closing our school. The heartbeat of our community. Thankfully, FBISD Superintendent Charles Dupre called me and advised that I be at that board meeting so I was, along with Meadows Elementary principal, Michelle Labus, and a good number of Meadows Place residents. We learned we need to be a part of the process.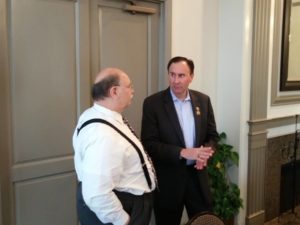 Please get engaged and help us save Meadows Elementary. Attend the District's Community Meetings on April 3rd, 4th, 10th & 11th and let's steer that Steering Committee. Check the City Website or Facebook page for times and dates. Contact City Hall or Meadows Elementary if you have any questions. Let's Save our School! Below are the times and locations.
Congressman Pete Olson has agreed to support Meadows Place in our efforts to Save Meadows Elementary – hope you do too!
Tuesday, April 3rd, 2018
7:00 – 9:00 p.m.
Travis High School
11111 Harlem Road
Richmond, TX 77406
Wednesday, April 4th, 2018
7:00 – 9:00 p.m.
Marshall High School
1220 Buffalo Run
Missouri City, TX 77489
Tuesday, April 10th, 2018
7:00 – 9:00 p.m.
Elkins High School
7007 Knights Court
Missouri City, TX 77459
Wednesday, April 11th, 2018
7:00 – 9:00 p.m.
Austin High School
3434 Pheasant Creek Drive
Sugar Land, TX 77498