The new Meadows Place Discovery and Nature Center is about to open. Here is a sneak peek of the Home & Garden Club Tour on Saturday, April 21!
These are before and AFTER photos of the beautiful new Discovery & Nature Center! WOW!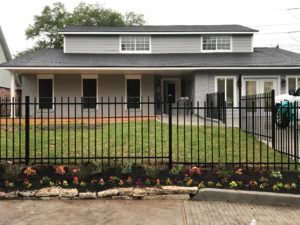 The Home & Garden Club was one of the first of many groups to host a meeting there.
The Discovery Center part of the facility will be used for a small group meeting space, arts and crafts, specialized programs, cooking shows, etc. The Nature Center will be used in many ways for our children to be exposed to nature, science and other natural learning experiences. Meadows Elementary will be invited to have walk able field trips here and are excited to come see the many animals the center will house. This facility will be a great addition to the city.