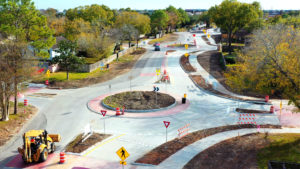 January 20, 2020
CLEANUP HAS BEGUN!!! The sidewalks on both sides are in, they are working on guard rails over the bayou, rubble and debris are being removed and swept up barriers and detours are gone.
Note: The latest update from the Engineers, Contractors and Staff have the completion date on the Kirkwood project looks to be the end of February 2020. due to light pole delivery from CenterPoint Energy. They are doing everything they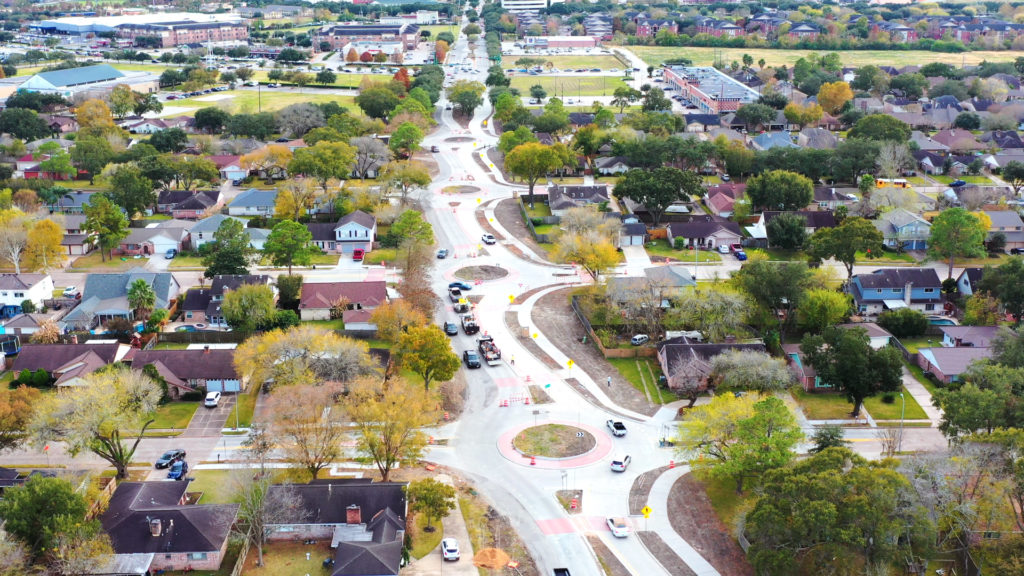 can to make up for the delays. Landscaping will be going in and is expected to be complete 3 to 4 weeks after the lighting and irrigation is complete. This is going to be a beautiful area but it is going to be different so be careful as you learn the ins and outs of driving on a modern roundabout. Thank You. P.S. The following graphs show the increase in the use of modern roundabouts throughout the country and a breakdown by State. Besides being safer, quieter and more environmentally friendly, they will be a major differentiation between Meadows Place and Alief / Houston.