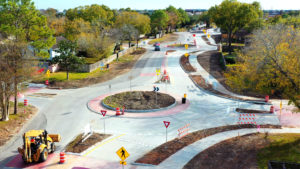 December 11, 2019
ALL LANES ARE OPEN !!! The barriers and detours are gone, the temporary blacktop lane has been closed and the first cars are on the move!!!
Note: The latest update from the Engineers, Contractors and Staff have the completion date on the Kirkwood project looks to be the end of January 2020. This is a couple weeks off earlier projections due to the rain and delays on shipping custom light poles to CenterPoint Energy. They are doing everything they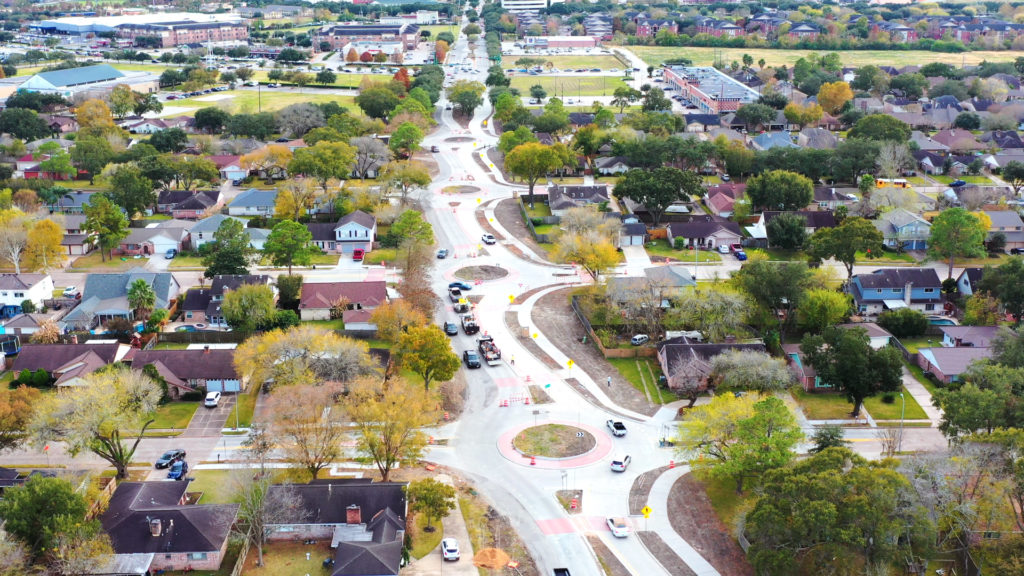 can to make up for the delays. Landscaping will be going in and is expected to be complete 3 to 4 weeks after the lighting and irrigation is complete. This is going to be a beautiful area but it is going to be different so be careful as you learn the ins and outs of driving on a modern roundabout. Thank You.