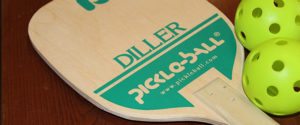 Are you looking for a low impact sport to provide an opportunity to exercise, socialize, and learn a
new skill? Now is your chance to come and take part in the fun sport of Pickleball. If you are able to
walk or sit this game is for you. Each Thursday morning an instructor will teach you the rules and
basic skills of play. We will provide the equipment.
10/5 – 10/27, Thursday 9am @ Tennis Court, No Fee