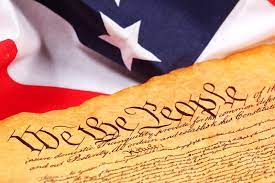 Meadows Place Charter Review Commission submitted a proposed Home Rule Charter to City Council on July 1, 2021. City Council then called for an election to be held on November 2, 2021 to allow the registered voters of Meadows Place to vote on the proposed Home Rule Charter.
The City Secretary is required to mail a copy of the proposed charter to each registered voter in the city no later than October 3rd, 2021. The proposed charter was mailed on September 16, 2021 to 3,347 registered voters in the City of Meadows Place.
You can find a copy of the proposed Home Rule Charter here.
Printed Copies are available at City Hall during regular business hours.
Home Rule FAQ's

here
The Charter Commission held a Town Hall meeting at City Hall on October 12th at 6:30 p.m. They also plan to have a booth at the Fall Festival and Bazaar on October 16th. Please feel free to call on the Commission, the Mayor, Council, or Staff if you have any questions.
Here are the dedicated members who worked so hard:
Ben Weber • Stuart Barrowman • Steve Bezner • Joe DeBruyn
Jimmy Fenwick • Chris Gawlik • Tristan Ibarra • David Lantz
Anita Milne • Matt Oltremari • Richard Ramirez • Nadya Shelton
• Sammy Skemp • Ken Smith • Alison Young • Joseph Weymon
The following is a letter from Ken Smith, Vice-Chairman of the Home Rule Charter Commission. His Contact info is at the bottom.
My name is Ken Smith, my wife and I are 22 year residents of Meadows Place. I have never held office or been an employee of the city, or really participated much in government.
So, I was very interested when I was approached in October of 2020 to join a meeting about Home Rule. I read a lot about Home Rule and decided that I wanted to know if it would be the right thing for Meadows Place. 15 other residents also decided that it would be good to learn more. Most of us didn't know each other well, or maybe had seen each other around community functions or read each other's posts on Facebook.
The 16 of us came together and began meeting in the evenings, first learning about what Home Rule is and why a city might want to do it, then next working through hundreds of questions about how we wanted the government set up, then finally editing every single sentence that you see in the charter, ensuring that it correctly reflected our vision of how Meadows Place should be governed.
Just to give you an understanding of the time spent on the document before us, since we began meeting in October of 2020, this commission has spent over 600 hours together working to create the charter. Lots of other time was spent reading, discerning, and preparing for discussions on every subject before meetings.
We all agreed that we were doing this for the future of Meadows Place. We didn't do it for the mayor, or any city council member. In fact, except for the few times that the mayor showed up at the beginning of the meeting to say "Hi", neither he, nor any other council member had any say on our decisions. I'm sure the mayor was kept abreast of the progress we were making, but again, the decisions were our own.
One important thing from the very beginning, was our ability to stop this process at any time. In fact, if you look at the publicly posted agendas for our meetings, there was a line item on every agenda, that if anyone in the group felt that we shouldn't go forward, we would stop and discuss the reason of not moving forward with creating a charter.
But we didn't. We all felt, and still feel today, that adopting the charter in November is the best possible thing for our city. We hope you will too.
I made sure to set 3 tenets in my mind before each meeting when we met about the charter. These were "smart government", "checks and balances" and "think of the future":
To me, smart government means taking what works and making it our own. Smart government means codifying the council-manager setup that we currently have, because it works.
Checks and balances means moving some responsibility from the mayor to council. Checks and balances also means making sure that a newly elected mayor could not fire our entire employee structure without cause (it could happen today).
Thinking of the future is a little harder to explain. We will not always have a council with decades of experience. We will not always have a mayor that treats his position as a second fulltime job. We need to be sure that our government can run in the future no matter how able and dedicated our elected officials are.
So… not many of us are lawyers, or even knew a lot of the ins and outs of government. So how did we get here? We didn't create the charter from thin air. We had a lot of help in the form of documentation from several government agencies as well as experts in the field of government management and creation:
The National Civic League provided a "Guide for Charter Commissions" which helped us understand the high-level process
The Texas Municipal League provides a "Home Rule Charter Survey", which was a great way to prioritize our agendas each week.
The National Civic League created a "Model City Charter" that has a lot of common phrasing and wording for tons of different options that we used in the charter.
We looked at tons of other city charters as well, like Missouri City, Fulshear, Mont Belview, Rosenberg, Katy, Sugar Land, Stafford. That helped us compare the different charters and understand how they have been successful or not so successful in some cases.
Terrell Blodgett wrote a book called "Texas Home Rule Charters" that we used extensively to understand some of the repercussions our choices would have in the day to day lives of city employees and residents alike.
Dr. James Thurmond, a public administration expert at the University of Houston made a presentation to the commission and was available for any questions.
We had city employees Courtney Rutherford and Nick Haby that helped coordinate the meetings, but also had great insight with their experience working in other cities.
And finally, we had the luck to have counsel of Grady Randall, one of the most experienced lawyers in Texas at this time on Home Rule charters. He has worked with many charter commissions in recent years, and he was always ready and able to answer questions when they arose
I'd also like to point out that Grady, Nick, and Courtney were very faithful in their call to remain impartial. They were always careful to give factual neutral answers that didn't reveal their preferences one way or the other.
As a group, we dug through all those documents, we thought about each sentence, we took votes when necessary to iron out differences of opinion, and we built the charter you have hopefully read once or twice.
One of the biggest reasons I am for the passage of the Home Rule Charter this November, is the addition of the processes of Initiative, Referendum, and Recall. These are powers given to the residents of Home Rule cities alone.
Initiative is the power a group of citizens to compel council to enact an ordinance.
Referendum is the power of the citizens to compel council to repeal an ordinance.
Recall is the power of the citizens to remove an official from office.
None of these powers are available as a General Law City but will be once Home Rule is established. For anyone who believes there needs to be more power in the hands of the people, and not in government, IRR is huge.
As a private citizen in Meadows Place, I and others have worked countless hours to create a charter that I believe is the right thing for us, and the right thing for our future. So please excuse me if I get frustrated when I hear people make comments about how "they" are trying to raise taxes, or that "they" won't give honest answers, or "they" are not looking out for the best interests of the residents.
I worked on this charter. I live at 11931 Valencia Street right across from the school. I have never been on council, never worked for the city. I am raising my kids here. I have plans to live here for at least another 22 years and be the oldest resident ever.
So please think before you throw out things like "they"… because "they" is me. "They" are your neighbors: Ben, Stu, Anita, Jimmy, Richard, Alison, Sammy, Nadya, Chris, Steve, Joe, Tristan, David, Matt, Richard, and Joseph. People I hope I can now call friends. And "we" worked hard on this, with "you" in mind the whole time.
Pick up the phone and call me or email me. I am on work calls a lot so I may have to call you back, but I will.
Ken Smith
832-978-8774
kennethwsmith@gmail.com