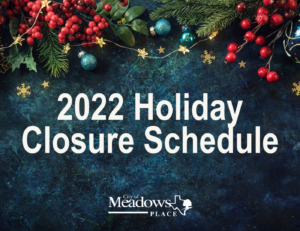 City Hall Hours
Thursday, 12/22: 8:30A-11A
Friday, 12/23: CLOSED
Monday, 12/26: CLOSED
Monday, 1/2: CLOSED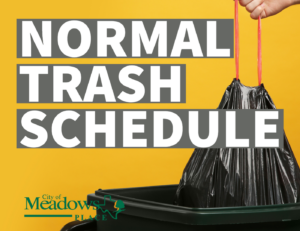 Texas Pride Disposal
There will be no interruption in service, however, service may run later than usual with excess holiday volume. We encourage you to place yard waste out on your second collection day of the week (Friday) between December 26th and January 7th.
UPDATE from Texas Pride Disposal in regards to FRIDAY, 12/23/22
Garbage services will be on a delayed start on Friday, December 23rd to avoid any issues with frozen roadways and hypothermia with our crew members. At this time, we do not know what time routes will be starting, so we ask that you continue to place your garbage out by 6:00 a.m. on Friday.
In addition, recycle will be suspended on Friday to make sure our crews have adequate time and assistance to ensure all garbage is collected as scheduled.
Office:
Closed Saturday, December 24th and Monday, December 26th.
Closed Saturday, December 31st and Monday, January 2nd.
Essential City services and emergency services will continue to operate.