The Mayor and Council recognized several of our lifeguards last night. On June 3rd, the team of lifeguards on staff at our City pool responded to a drowning 3-year-old. Thanks to their quick action and training, they were able to revive the child and save the child's life.
LIFEGUARDS RECOGNIZED: Tanner Cabezas (Pool Supervisor), Jimmy Valle (Headguard), Greg Torre (Lifeguard), Charles Houston (Lifeguard), Taegen McCordic (Lifeguard), Mia Martin (Front Desk), and Atticus Weber (Front Desk)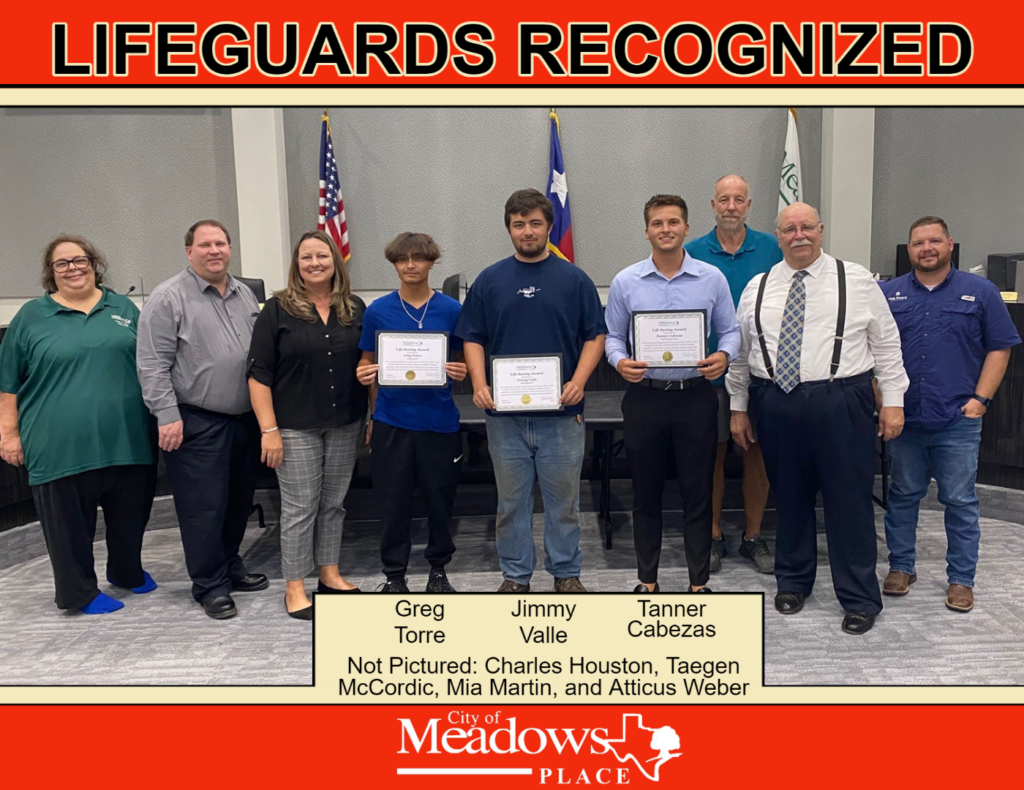 Council also voted to accept the Department of Homeland Security's Ballistic Shield Grant for the amount of $46,185. This money will be used for the purchase of Police Ballistic Shields. Thank you to our Police Department for working hard to secure this grant.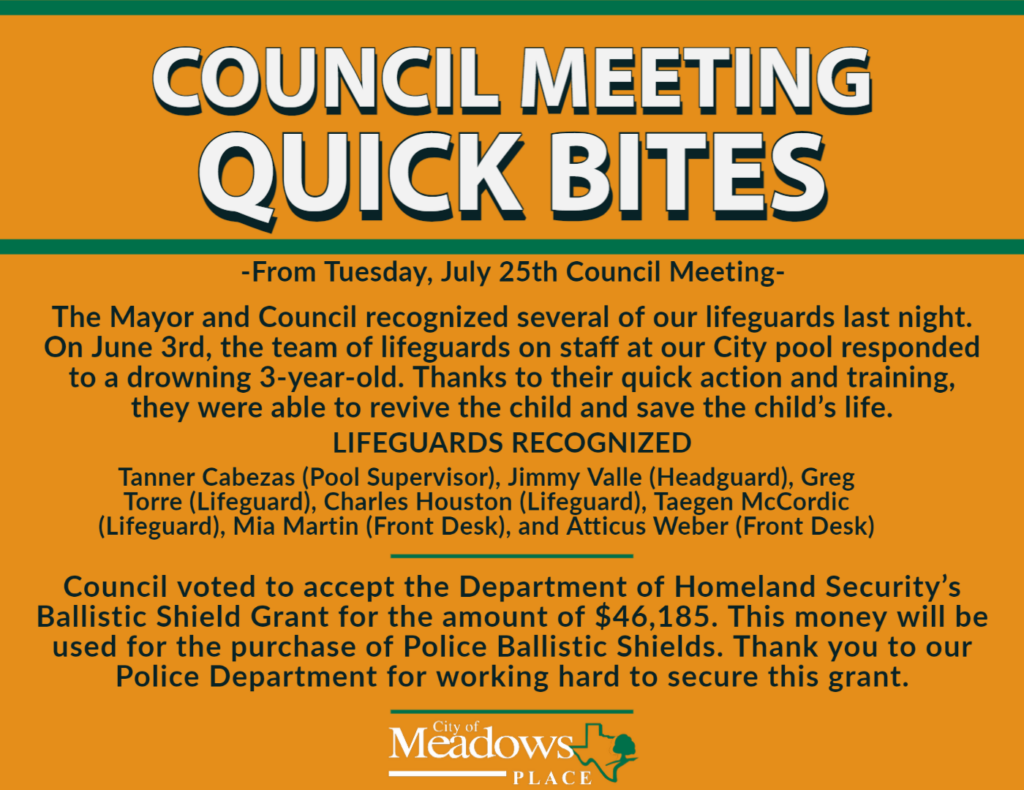 Mark your calendars, it is budget season so there are several meetings in August.
Residents are encouraged to attend.
Tuesday, August 8: Council Special Meeting 6PM | City Hall
Tuesday, August 15: Budget Public Hearing 6:30PM | City Hall
Tuesday, August 22: Tax Rate Public Hearing and Regular Council Meeting 6:30PM | City Hall