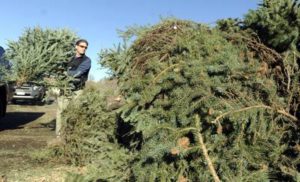 Tis the season to start thinking about Christmas cleanup. Starting Thursday, the City of Meadows Place begins its free Christmas tree recycling program. We are very proud of the number of residents who haul, or drag, their Christmas trees up to our tree recycling center. This year we will be sending our trees to the big Brazoria County Dunes Day program down in Surfside. "By donating your Christmas tree, you're allowing us to help keep the barrier island there," said Mike Mullenweg, Brazoria County Parks Special Events Coordinator.
The county has been hosting "Dunes Day" for 40 years. Each year, volunteers strap down donated trees to collect sand over time. Then the trees decompose into fertilizer to breed new life. Meadows Place has participated in the past and is proud to do so again this year. Please remove all decorations, metal and stands and drop them off on Monticeto under the pow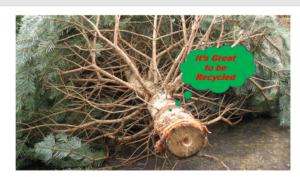 er lines . Thank You.