Earlier this month, Joshua Iglinksy provided bat houses to the city as part of his Eagle Scout Project. The bat houses are starting to be installed around the city. Houses 4 and 5 are located at the lake, near the workout equipment. These houses will be used by Mexican Free-tailed Bats and Brown Bats in our area.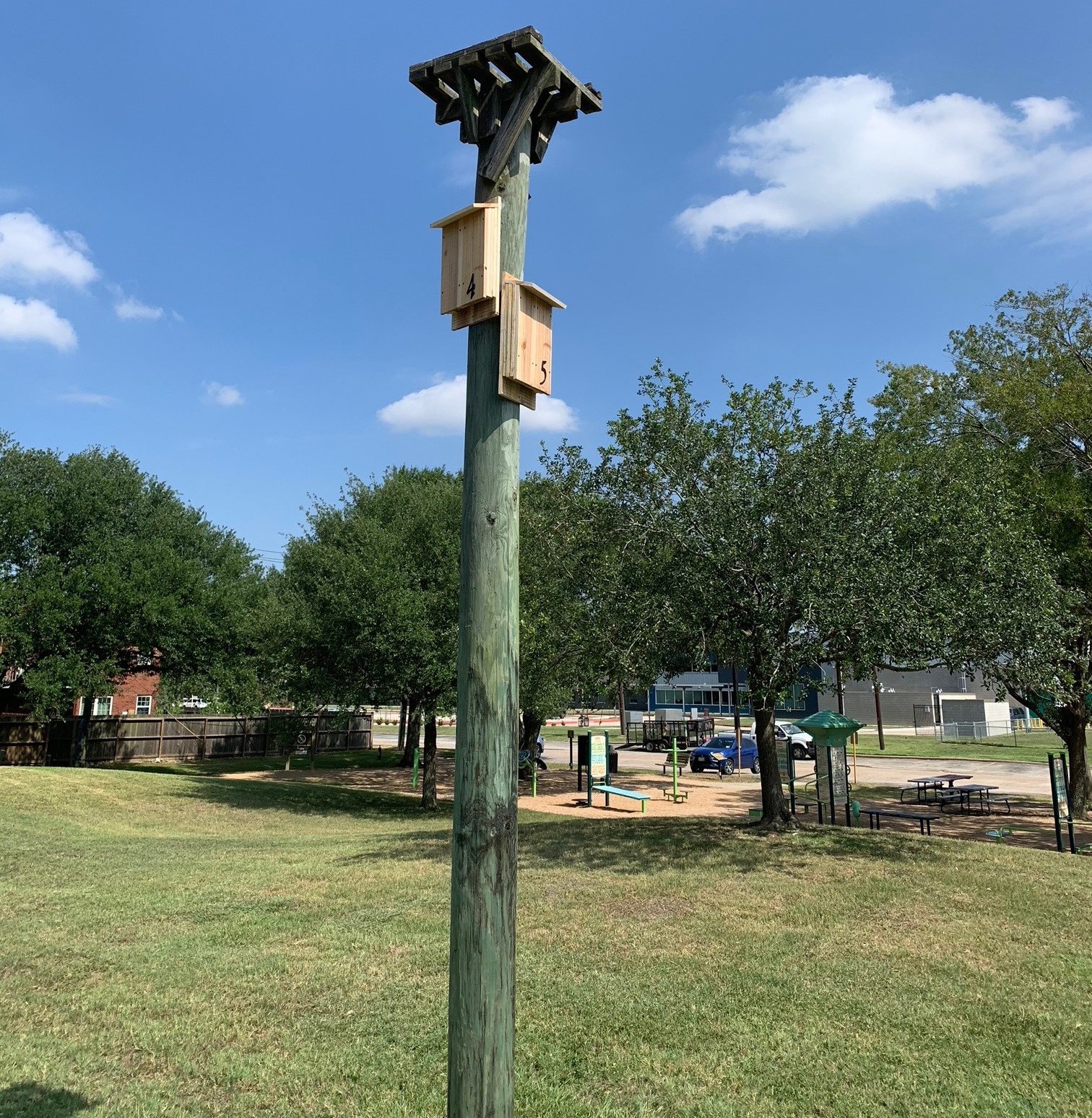 You can read the original story here:
https://cityofmeadowsplace.org/bat-houses-coming-to-meadows-place/
If you would like to build your own bat houses, Joshua provided his designs. The 2 links below include everything you need.