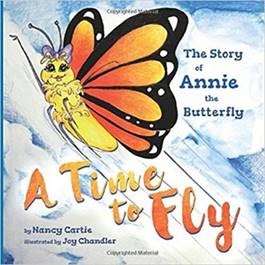 READING & BOOK SIGNING
Kids of all ages enjoyed a reading of "A Time to Fly", written by Meadows Place resident, Nancy Cartie. This is a beautiful story about Annie the Butterfly. The characters in the story and Annie are based off of true Meadows Place residents and true events. It was fun to hear the questions from the kids – and their parents – as we talked about the life cycles of the Monarch butterfly and Monarch Migrations. A pleasant surprise was the presence of the very talented artist Joy Chandler.
Several people took advantage of the books being available for purchase and were thrilled to get them signed by the author, Nancy Cartie.