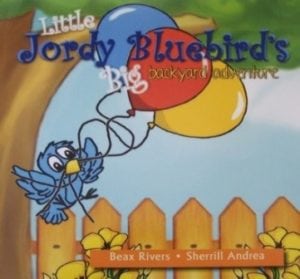 STORYTELLING
Little Jordy Bluebird's Big Backyard Adventure is an exciting journey that helps a little bird learn how to help himself, even when he thinks he can't!
This is book one of two, written in collaboration by two Meadows Place residents. The authors will be stopping by the Nature Center for Reading Time.
*****Pre-order book on Amazon and bring to reading for Author signing. Books are not required to attend reading. Space is limited so be sure to register by emailing Leigh Ylanan at lylanan@cityofmeadowsplace.org.
9/12, 2:30 – 3:30pm, Nature Center, No Fee
Age range is 6-10 years