The City of Meadows Place offers a wide variety of activities for people of all ages. Monday Movies and Wednesday Bingo are offered in the summer for those who want some time for relaxation; Swim Lessons and Water Aerobics classes for the pool lovers; and Karate, Taekwondo and Tennis classes for the active members in our community. Seniors have programming too! The City of Meadows Place offers an activity for everyone, so sign up NOW and come join in on the FUN!!!
To participate in any City of Meadows Place program or class, pre-registration is required. Registration forms can be picked up at City Hall Monday through Friday, 9:00 am – 4:00 pm or printed off the City website. Make checks payable to City of Meadows Place; with payment, mail or turn into the City payments box at City Hall. Be sure to check the Newsletter and future web updates for dates and future classes.
March 2017 Parks Newsletter
CLICK HERE TO DOWNLOAD A PROGRAM/CLASS REGISTRATION FORM!
---
Community Center Access
The Meadows Place Community Center can be used to host your regular club, group, or organization meetings. The Parks & Recreation Department takes reservations, assigns new keys and changes out old keys to groups/clubs interested in Community Center usage in August for the upcoming school year. You must have ten (10) or more users to reserve the Community Center at 11975 Dorrance Lane, Meadows Place, TX 77477. If you have any questions or are interested in reserving the Community Center for your organization, call Parks & Recreation Department at 281.983.2935 or email at lylanan@cityofmeadowsplace.org.
---
Clubs and Organizations
Bridge Group is held 1st Tuesday of the month September through May at the Community Center. Please call Parks & Rec for more information.
Meadows Place Home & Garden Club meets the 2nd Tuesday of the month at 7 pm at CITY HALL; for more information go to

www.meadowshomegardenclub.com

Contact Parks & Recreation Department for a list of Scouting groups available within the City that meet regularly.
Meadows Marlins Swim Team season starts April of every year; for more information, go to

www.meadowsmarlins.swimtopia.com

Meadows Place P.O.N.Y. Baseball has two yearly seasons, Fall and Spring; for more information go to

www.mppony.org

Meadows Place Community Garden is always looking for new friends to help grow the garden, follow them on Facebook @ Meadows Place Community Garden
---

LINE DANCING
NEW CLASS!!!!!
Come have fun, work up a sweat, and learn how to dance a variety of line dancing styles! Join us as we learn country, urban/hip-hop, Latin/salsa, and a few advanced dances. Get ready for upcoming dances, parties, and weddings and make new friends!
Time: 4/3 – 4/24, Mon., 7:30pm – 8:30pm
Fee: $45
Location: Community Center
---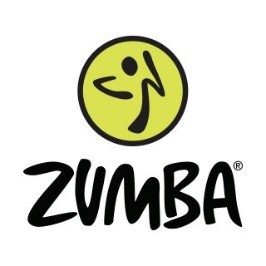 ZUMBA
NEW CLASS!!!!
Come shake, shimmy, and dance those calories away!!!!
A total workout, combining all elements of fitness – cardio, muscle conditioning, balance and flexibility, boosted energy and a serious dose of awesome each time you leave class.
Time: 4/1 – 5/13
Wednesday 7:00 – 8:00pm
Saturday 6:00 – 7:00am
Fee: $55 for first time registrants; $65 after first session. $6 per person for walk in
Location: Community Center
---
License to Carry Class
This class is designed to teach the laws that relate to weapons, the use of deadly force, handgun use & safety, and non-violent dispute resolution. This class is designed for those who are already familiar with handguns and shooting. It is a 4 hour class followed by a short exam, then time at the gun range; the class should be finished between 4 & 5 pm. MPPD Capt. Jack Ashton will be instructing this class. OK to bring snack. Registration Required.
Do not bring your weapon to class; you will need your weapon and 100 rounds of ammunition at the gun range. G2G Family Shooting & Archery Range has a variety of guns to rent and ammo to purchase. G2G Family Shooting & Archery Range is located at 25635 Southwest Freeway, Rosenberg, TX.REGISTRATION REQUIRED.
Time: 4/29, 8 am SHARP
Fee: $75 + $20 Range Fee (paid @ the Range)
Location: Community Center
Ages 21 & up with a valid Texas Driver's License or ID
---

CPR CERTIFICATION
This class is taught by certified American Heart Association instructor, Marilyn Mac Farlane, R.N. The course will cover A.E.D., infants, child, and adult CPR. This class is suitable for all ages. Once the course is successfully completed, each participate will receive their certification. Registration required.
Time:4/2, 2:00pm – 6:30pm
Fee: $45 per person
Location: Community Center
---
YOGA
Chair Yoga
Soothe achy joints and Increase your range of motion with this gentle seated yoga class, adaptable to your comfort level. Specifically designed for the 55+ crowd, but all ages are welcome! Chairs will be provided. Registration required.
Time: 3/7 – 3/28, Tues., 6 pm
Fee: $25
Location: Community Center
Restorative Floor Yoga
Center your mind and body in this calming, breath-focused class. Build your endurance with standing postures that transition into floor work and an extended time of silent meditation. No previous yoga experience necessary. Registration Required.
Time: 3/7 – 3/28, Tues., 7 pm
Fee: $25
Location: Community Center
---
Open Kayak at the Lake
April 8th @ 12 – 2 pm
Meadows Place Lake,
12001 Brighton Lane
If you have completed the Kayak Skills Training Class and would like to kayak at the Lake for free, then come during the open Kayak Day. Meet at the bench behind the Field House.
Must be previously certified.

Kayak Training Class
Beginning Basics of Kayaking
You will be instructed on the fundamental methods of paddling, turning, entering and exiting the water, and up righting. No experience required. Each participant will have the opportunity to be hands on with a kayak, in the water. 7 years and older. REGISTRATION REQUIRED.
Time: 4/8, 10 am
Fee: $15

Location: Meadows Place Lake
All Equipment Provided
---
Pickleball!
It's a recipe for a whole lot of healthy fun! Take a heaping dose of Tennis, throw in a dash of Ping-Pong, add a pinch of Badminton and you have the formula for one of the fastest growing sports in the country. Come out and experience the new sport of Pickleball. New signs at the courts will teach you the rules, fundamentals of play, all equipment is available at the courts. Just purchase a Tennis access card and get the Pickleball code to learn on your own. This is a low impact sport that is popular with all ages.
Next Instruction Day: TBD
No Fee
---

Taekwondo
Sharpen your mind, strengthen your body with Hall of Fame Master Jenny Pless. Master Jenny has been teaching in Meadows Place since 2006 and teaches all skill levels from basic to advanced. REGISTRATION REQUIRED.
Time: 4/3 – 5/24 Monday & Wednesday
5:00 – 6:00 pm (Ages 4 – 11 years old)
6:00 – 7:00 pm (Ages 12 years old – Adult)
Fee: 8 classes for $45 (1time/week)
16 classes for $85 (2time/week)
Uniform fee paid to Instructor: $30
Location: Community Center
---
American Society of Karate (A.S.K.)
American Society of Karate teaches American Karate to ages 5 – 70 years in a positive ever-changing system. Its goal is not to be the largest, but to be the best. A.S.K. has been taught at the Community Center since 1993. Instructors are 4th Degree Black Belt Steve Puma and 3rd Degree Black Belt Michael Puma.
Additional Information:
Student May Try The 1st Class Free Before They Sign Up For A Class
Log On To www.askkarate.com Bill Gray 281-381-6139 askgray@pdq.net
Time: 4/6 – 5/25, Thurs.,
6:30 – 7:30 pm (Ages 5 – 12 years old)
7:30 – 8:30 pm (Ages 13 – 70 years old)
Fee: $40
Uniform Fee: $30 (cash only, available at first class from instructor)
---

Community Garden
The Community Garden meets twice a month to plant, till and weed the beds on the second & fourth Saturdays of the month at 9 am. If you are interested in learning how to grow and tend a garden, just show up and you will be taught.
2nd & 4th Saturdays monthly, 9 am @ Community Garden, McGrath Park
Visit the garden anytime; anyone may take vegetables or fruit as long as you pull weeds. This is a Community Garden for all to enjoy!
---