Discovery Summer Day Camp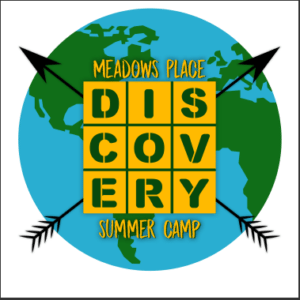 Meadows Place will now offer All Day Summer Camp! Each week will be themed with exciting and action-packed activities catered to the age group! We will offer arts and crafts, outdoor adventure, fishing, boating, swimming, adventure days, cooking, science labs, plant & animal interactions, field trips for the older group and more!
Click in the link for the registration and policy handbook.
Registration begins March 5 Limited spots
Weekly sessions / June 4 to August 13.
Monday to Friday, 8am to 5pm
Additional fee for early drop off
Week 1- Incredible Superhero
Week 2- Artful Antics
Week 3- Animal Planet
Week 4 – Chef In the Making
Week 5 – Stars & Stripes; NO CAMP JULY 4
Week 6 – H20 and Go
Week 7 – Hunger Games
Week 8 – Detective Duties
Week 9 – Makin Music
Week 10 – Wild Wild West
Week 11 – Wacky Week
$125 Resident / $150 Non-Resident; Grades 1 -5
$135 Resident / $160 Non-Resident; Grades 6-8
*This camp is not a state licensed day-care.