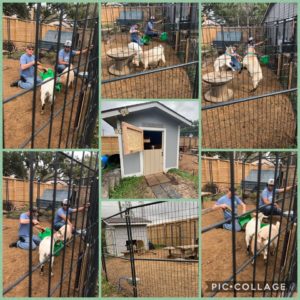 DAN JR. AND DI JR. HAVE A NEW HOME!!
Come by the Nature Center to see their new luxury living quarters!
The Nature Center, 11938 Amblewood Dr., is open Tuesday to Friday from 9:30am to 2:30pm. Saturday 12:00pm-5:00pm. Daily fees are $5/adult & $2/kids. We also have annual passes available.
Email mrenaud@cityofmeadowsplace.org for more information.