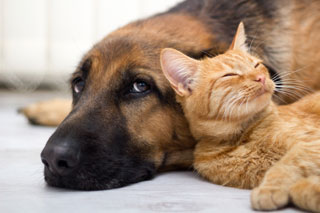 For your convenience the City of Meadows Place is providing this service to post a lost or found animal in the hope the pet can be reunited with its owner. Please fill out the required information below and provide a picture, if possible. When complete, click the submit button. All postings will remain 30 days unless a request is made to remove. A posting may be resubmitted.
All contact should be made directly between the posting parties. This is a resident run Board and not affiliated with the City of Meadows Place.
Please let us know at meadowspetfinder@ymail.com when a pet has been found and returned to their owner, so the posting may be removed.
If you are looking to find a pet that has been either lost of found:
Report a Lost or Found Pet Below