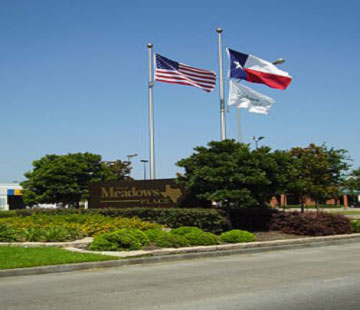 Location, Location Location…
Meadows Place is conveniently located along U.S. Hwy. 59 at the first exit off Beltway 8 in Fort Bend County. This prime location is close to a thriving Energy and Engineering Corridor, plus Universities, Sports and Entertainment venues, and the Medical Center. Meadows Place is truly your Gateway to Ft. Bend County and Gateway to Houston.
Meadows Place Economic Development
Meadows Place Economic Development Corporation was created to support the development, expansion and relocation of new and existing companies. MPEDC has a mission to help create an environment where community and businesses can thrive.
Active Commerce
Meadows Place is actively engaged in The Greater Fort Bend EDC, The Fort Bend Chamber of Commerce, HGAC, ICSC, and the Texas Economic Development Corporation.