The City of Meadows Place has an outstanding location along U.S. Highway 59. The first exit past the Beltway 8, Meadows Place is the gateway to Fort Bend County from Houston. Ranked at or near the top of all US counties, for economic excellence and population growth for 15 years.
The City of Meadows Place has economic opportunities available for a wide variety of commerce that embraces and builds upon our town character and values. So, if your lease is expiring, your business is growing, you need additional facilities or just want to be a part of Fort Bend, we encourage-age you to invest in a safe city with first class public facilities, services and infrastructure. Meadows Place is a city with a bright future. We invite you to be a part of it.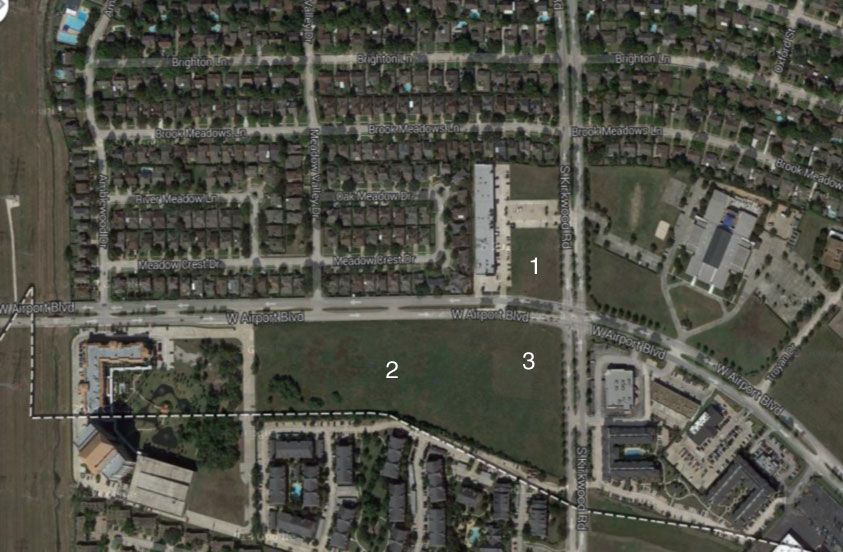 Available pad sites and property:
1 – 1.28ac & .62ac pad sites
2 – 11 acres
3 – 1.435 ac pad site
Traffic Counts:
W. Airport— 30, 690
S. Kirkwood— 10, 086
Note: Additional pad sites are available on the corner of West Belfort and Dairy Ashford on CVS property.
Contact EDC