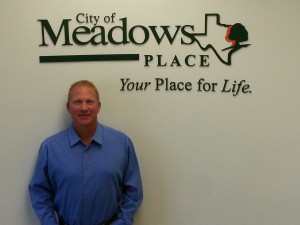 Public Works & Utilities Mission Statement
It is the mission of the Department of Public Works and Utilities to provide a secure and reliable infrastructure for all members of the community while continuing to find innovative ways to improve the delivery of services.
 To provide executive and administrative support and oversight to the Water and Wastewater operations company, Severn Trent.
To perform maintenance of streets, drainage and traffic control systems in a manner that will provide safe and efficient movement of traffic and flow of storm water through the enclosed drainage collection system.
Value Statement Dependable: Willing to commit and follow through
Loyal: For the good of the whole
Ethical: Conforming to accepted moral principles
Responsive: Promptly reacting to the needs of others
Respectful: Considerate of others
Dan McGraw  Public Works Director City Of Meadows Place
06/06/2014