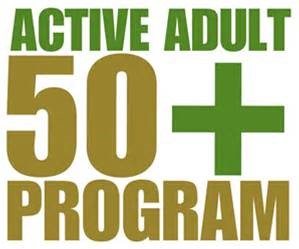 The Active Adult programs are just getting started. We have lots of opportunities and would love your input. Please call our Program Coordinator Leigh Ylanan with any suggestions, ideas or comments.
Leigh Ylanan, Recreation/Aquatic Coordinator
City of Meadows Place
Cell: 281.642.7701
Desk: 281.983.2935
Email: lylanan@cityofmeadowsplace.org
---
Weekly Meet Up
Active Adults meet every Monday at the Community Center for food, fellowship, and fun. Come and be a part of our Active Adult Community from 10:00am – 1:00pm. For your enjoyment, we will have games and coffee available at all times.
MONDAY, July 3– Destination Painting will provide an art project to paint. ($7) You can also visit and meet new friends while playing cards, dominos or sipping coffee.

MONDAY, July 10 – Helena from The Hampton at Meadows Place will present and reintroduce The Hamptons and its sister community in Greatwood. 10:30am. A light breakfast will be provided. Stephanie will teach how to make your own chalkboard frame $7.

MONDAY, July 17 – Learn how to make Filipino eggrolls with Leigh!

MONDAY, July 24 – Field trip to Painted Churches at Schulenburg. Minimum of 7 must sign up. Additional information to come!

MONDAY, July 31 – Bring your quarters and play Bingo!
---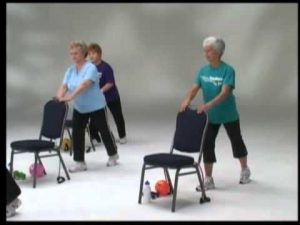 OVER 50 AND FIT
Strengthen your core muscles as well as improve stability and range of motion. Some exercise will be on the floor so please bring a mat for comfort. Join anytime and your price will be pro-rated. Registration Required
Time: 7/6 – 7/27 Tue. & Thur., 10:30 am
Fee: $20
Location: Community Center
---

CHAIR YOGA & RESTORATIVE YOGA
Soothe achy joints and increase your range of motion with this gentle seated yoga class, adaptable to your comfort level. Specifically designed for the 55+ crowd, but all ages are welcome! Chairs will be provided. Restorative Yoga is the next step up; floor exercises involved – bring a mat. Registration required.
Chair:
Time: 5/2 – 5/30, Tues., 6 pm
Fee: $25
Location: Community Center
Restorative:
Time: 7/11 – 7/25, Tues., 7 pm
Fee: $25
Location: Community Center
---